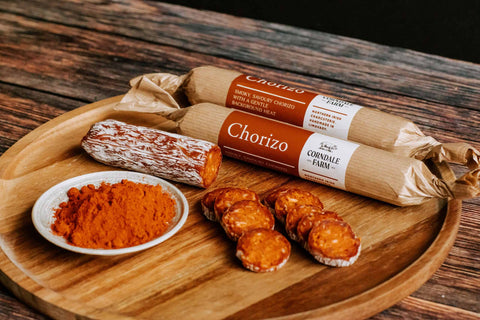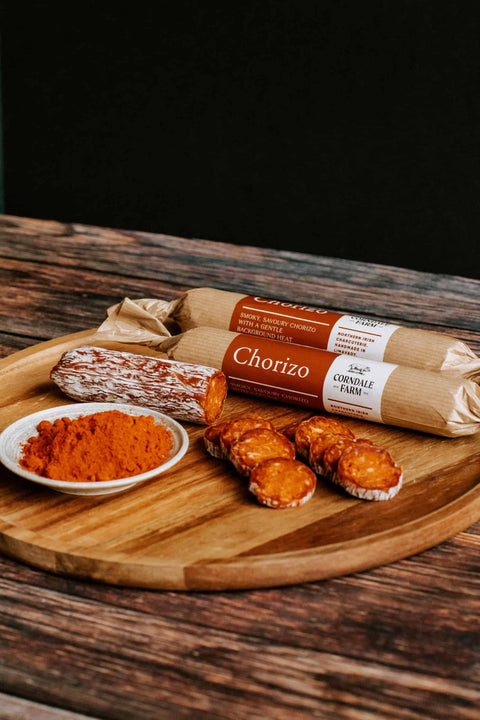 Corndale Farm
Corndale Chorizo
Our Flagship product. Our famous Chorizo was our first product for Corndale Charcuterie.
A beautiful blend of Free Range pork with the finest Pimenton de La Vera and our own blend of herbs and spices.
Smoky & savory with a gentle background heat. A very versatile product and a great addition to any cheese or charcuterie board.
Gluten, Wheat and Lactose Free.
Award Winning Product
Platinum UK Producer Award - 2023 Scottish Retail Food & Drink Awards
Gold - 2023 Scottish Retail Food & Drink Awards
3 Star Award Winner - Great Taste Awards
Silver  - 2017 Blas na h'Eireann
Bronze - 2023 Blas na h'Eireann 
Bronze - 2023 Irish Quality Food Awards
Bronze - 2018 The British Charcuterie Awards